WELCOME TO INSTITUTE FOR ADVANCED COMPUTER TECHNOLOGY!!!
Institute for Advanced Computer Technology is the Educational and Charitable Trust, registered under An Indian Trust Act 1882 Govt. of NCT of Delhi, Registered under Department of Labour, Registered with Planning Commission, Govt. of India and An ISO 9001:2015 Certified Trust, Accredited by AIAO-BAR.
Institute for Advanced Computer Technology provides all computer, vocational and yoga courses to develop skills and attractive personality. The Trust aims at producing well informed and well assured young children just the kind of children that our country needs.
MESSAGE FROM CHAIRMAN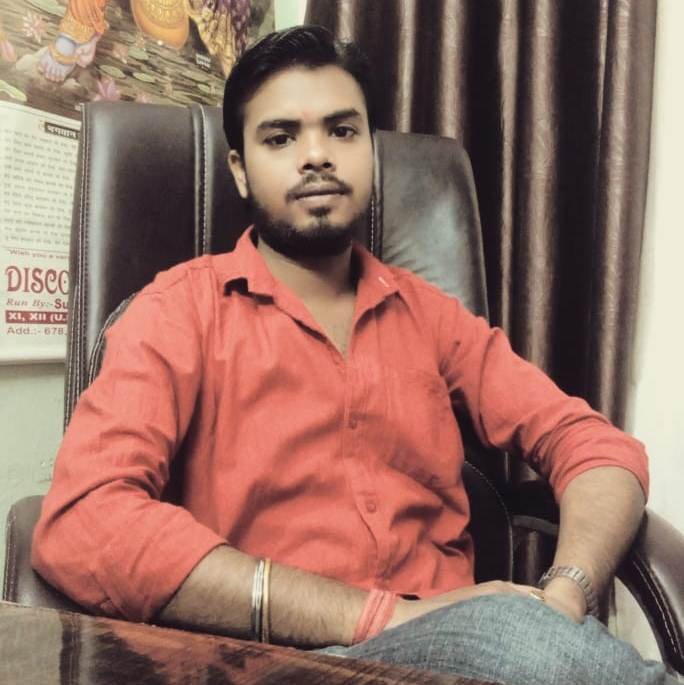 Dear Students, It is my pleasure to welcome you to Institute for Advanced Computer Technology. We are committed to helping you gain new skills, knowledge and professional competency, which may assist you in achieving employment, career progression or pathways to higher education. Our motto is to provide Quality Education which is backed by experienced teaching staff, quality materials, suitable facilities and a professional management team.
We encourage you to take full advantage of the opportunities available to you and look forward to celebrating your achievements in the future. Please contact us if you would like further information about our courses. You can email through your contact details on our website, or ring and speak to a staff member about your area of interest.
Wishing you the very best.
Best Regards,
Mr. Surya Shakti
President/CEO
IACT is All Certified & Trusted
Registered under Govt. of NCT of Delhi (Reg. No. 482)
Registered with Planning Commission, Govt. of India (NITI Aayog Unique ID: UP/2018/0214754)
Department of Labour Reg. No.: 2018049531
Indian Federation of Yoga, IFY (Member ID: IFY/2018/197414)
ISO 9001:2015 (Certificate No.: QMS2017931)
OUR MAIN COURSES
COMPUTER COURSES
---
ADVANCE DIPLOMA IN COMPUTER APPLICATION
---
DIPLOMA IN COMPUTER APPLICATION
---
P.G. DIPLOMA IN COMPUTER APPLICATION
---
COURSE ON COMPUTER CONCEPTS
---
WEB DESIGNING & DEVELOPMENT
---
PYTHON
---
JAVA PROGRAMMING
---
C & C++ AND OTHERS
---
VOCATIONAL COURSES
---
ADVANCE DIPLOMA IN FITTER
---
DIPLOMA IN FASHION DESIGNING
---
DIPLOMA IN MUSIC
---
DIPLOMA IN DANCE
---
NURSERY TEACHER TRAINING
---
PRIMARY TEACHER TRAINING
---
DIPLOMA IN EARLY CHILDHOOD CARE & EDUCATION
---
DIPLOMA IN BEAUTICIAN
---
DIPLOMA IN PERSONALITY DEVELOPMENT
---
YOGA COURSES
---
CERTIFICATE IN YOGA COURSE
---
DIPLOMA IN YOGA EDUCATION
---
DIPLOMA IN YOGA TEACHER TRAINING
---
POST GRADUATE DIPLOMA IN YOGA AND NATUROPATHY
---
DIPLOMA IN YOGA AND NATUROPATHY
---
POST GRADUATE DIPLOMA IN YOGA EDUCATION
---
DIPLOMA IN YOGA AND AYURVEDA
---